#Ballet & Tweet – Ce que vous avez manqué pendant les vacances avant la S18-19
3 septembre 2018
|
Catégorie :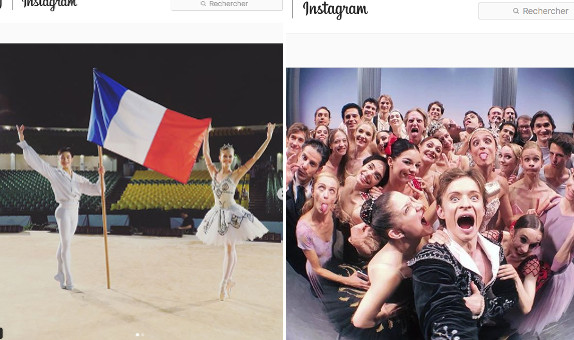 Drôles, grinçants, enthousiastes... Ce qui a alimenté les réseaux sociaux pendant les vacances.
23 juillet - Les instants de vie au Prix de Varna.
31 juillet - Champions du monde ! (ou presque).
9 août - L'instant Danseur et danseuse en vacances de la saison.
11 août - La danse est partout... Y compris à la Coupe du monde de foot féminin des moins de 20 ans.
15 août - Grosse ambiance au World Ballet Festival au Japon. Mais pourquoi on n'a pas ça en France ?
18 août - La séance de répétition de l'été. Parce que c'est bien beau les vacances, mais il y en a qui bossent.
24 août - Et les fouettés de l'été sont attribués - bien évidemment - à Marianela Núñez.
29 août - Il en faut parfois peu pour mettre les Balletomanes en émoi.
Prince George Will Start Ballet Lessons This September https://t.co/tYf5DVmeSH

— ELLEUK (@ELLEUK) 29 août 2018
30 août - Paul Taylor, la triste disparition de l'été.
RIP Paul Taylor. Esplanade and Company B are among the great works of American art, and I wager, they'll be around a long, long time. pic.twitter.com/ziDaTlfuj6

— Marina harss (@MarinaHarss) 30 août 2018
31 août - Peut-on d'office décerner la Plume d'or 2018-2019 du tutu de l'année à Serena Williams ? Peut-être bien.
31 août - Et bonne rentrée à tous et toutes !
In time for the rehearsal of Swan Lake. 😍 pic.twitter.com/Jk7MvSKpW4

— Rembrandt's Room (@RembrandtsRoom) 31 août 2018